This is the Eliot-Hine Middle School located in Washington, D.C.
Project Details:
EMx Corporation worked with Perkins Eastman (DC) Architects on this (~ 156,000 SF) historic addition and alteration project. The original middle school was constructed in 1931 with major renovation additions in 1936 and 1960. The building consists of a 4-story historic classroom building with a 3-story classroom wing. The 1960 classroom wings were demolished and a new building addition with gymnasium, fitness and cafeteria is being constructed in their place. The building has a new sports complex with turf fields, baseball diamond, practice field, and tennis courts. EMx provided full MEP / FP design services for this project. The project was designed using Revit (BIM).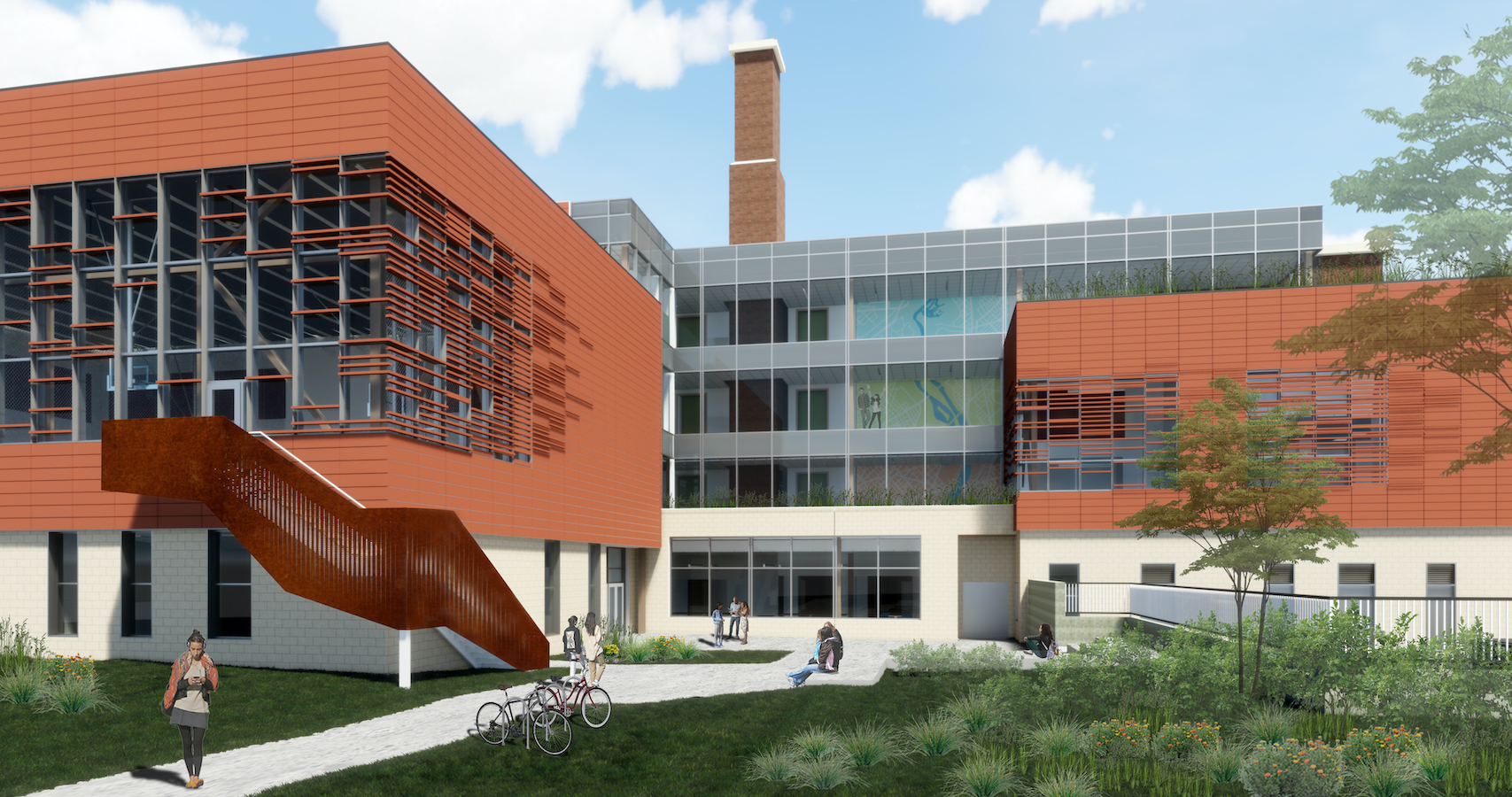 The following MEP project solutions were implemented: 
 Dedicated outdoor air systems (DOAS) with energy recovery units serve ventilation to the building zones using air terminal units which allow precise metering and control using CO2 sensors in each space.

Water-Cooled variable refrigerant flow (VRF) heat pumps are located in mechanical spaces throughout the building.

 Water-Source heat pumps serve refrigerant to DOAS air handlers via split-system refrigerant piping.

 Efficient LED lighting fixtures are provided with digital controls and daylight harvesting.

 Coordinated new electrical service and designed new electrical switchgear and distribution with an emergency generator.

Provided comprehensive mechanical, plumbing, electrical, and fire protection design engineering.

 Special needs classrooms are provided with light temperature tuning controls to allow the lighting color as well as intensity to be adjusted.

 The building energy model indicates the building design energy budget (DEB) EUI will be 35.3 KBTU/sf per year, which is a 47% reduction in energy consumption from the ASHRAE 90.1 – 2010 Baseline.